The page is under reconstruction
Sorry for this temporary inconvenience! For the latest news and full set of works please see Russian site or FB
07/02/2013
A new book of collection series "Fantasy and Adventures" (blue series — «Forgotten Fiction») is issued, with illustrations by Irina Sergeeva. This is the first book in the series with illustrations by the artist.
The Series is designed to acquaint the reader with a rare, previously unreleased or long out of print works in the genre of science fiction and adventure. The novel «Sky Ship» was written and translated into Russian in 1924. It intertwined charmingly naive motifs of archaic fantasy with the aspirations and the views of people who lived through the horrors of the First World War.
You can order the book HERE, as well as buy in stores «Moscow» (Tveskaya, 13) and the «House of Books» (Novy Arbat, 8, Phone: (495) 789-35-91)

See illustrations
January 19, 2013
Interview for Internet-Magazine RIGHT by Nailiya Butusova
«The Brushes and notes of the artist Irina Sergeyeva»
27/01/13/ New page on the site : Sketches, Nudity
There is a new page on the site — "Sketches,nudity."
Here you can see 5-and 15-minutes sketches by Irina Sergeeva from life at the Art Gallery «PALITRA-S».
( 36, Bolshaya Novodmitrovskaya Street, Moscow,Art Center «FLACON.» Tel. 8 (985) 492-64-70)
Sessions are held in the gallery every Wednesday.
Happy New 2013 Year!
Dear freinds!
In anticipation of the coming New Year I bring a brief artistic results of the outgoing year. So:
38 paintings made (17 of them are portraits)
About 70 drawings
Illustrations for a book issued in frame of series "Fantasy and adventures," Collector's Edition — 10 graphic works
Illustration for the new album by Sergey Mavrin «Confrontation» (a song «Russia»)
Participation in 4 art-exibitions. Residence in 3 galleries of Moscow.
And most importantly, the acquisition of the priceless — my wonderful new friends — artists, gallery owners, and other wonderful people!
Dear and beloved people!
I sincerely congratulate you on the coming New Year 2013! Let it bring you to the fulfillment of desires, the implementation of plans, happiness, abundance and steady progressive development! I believe and I see: no matter what, we're moving forward, we have a light in our souls, and the world will not collapse, because there we are!

With Love, Sincerely Yours -
Irina Sergeeva
15-30/11/2012. The Exhibition in the Restaurant PALAZZO-DUCALE
Irina Sergeyeva takes part at the Exhibition «Moscow Streets» with 6 works.
The paintings, creates by artists of the Project " Moscow streets", are exhibited in the Restaurant PALAZZO-DUCALE, located in the heart of Moscow
The Exhibition lasts form 15 till 30 of November 2012
Welcom to visit the luxuary restaurant, enjoy fine cuisine and bright paintings!
Address: 3, Tverskkoi bv., Moscow
tel: +7(495) 978 71 73
20/10/2012. Art Exhibition "Memories of Summer", Gallery «Fusion»
Irina Sergeyeva takes part in Exhibition "Memories of Summer", Gallery «Fusion»
Since October, 25 till November,15 2012

Opening — October, 25, Thursday, 19.00
Free entrance! Welcome!
Irina Sergeyeva will present 3 of her works at the Exhibition: «Girl form Ipanema», "Rout 66" and "Lotus feet"
Address: 9-11/18, build. 2, Makarenko str., Moscow

Open hours: Mon — Fri.: с 11.00 — 20.00 Sat.: 12.00 — 18.00 Sun. closed
Phone: +7(495) 623 3584
E-mail: larisa-babak@fusion-gallery.ru
Exhibition in the GAllery "IZMAILOVO"
Irina Sergeyeva takes part in Exhibition of project «Moscow streets»
The Project «Moscow streets» joints several talented young artists. It was organized by a famous artist Sayda Afonina. She provided a separate hall at her personal exhibition to expose the «Moscow streets»paintings at the Gallery "Izmailovo".

We invite friends to visit the exhibition and enjoy the magnificent painting of Saida, and oeuvre of young artists!
The exhibition is open from September 1 to September 30, 2012б, from 11.00 to 19.00 (Thursday, Friday — 22.00).

Address: 4, Izmailovskiy proezd, Moscow
Gallery IZMAILOVO

Opening ceremony on September, 8, at 15.30.
The singer Alevtinawill perform!
06/05/2012. Meeting with Sayda Afonina
At the opening of the exhibition "City and People" (see prevoiuse news) Irina Sergeva met a wonderful artist — Sayda Afonina. Several years ago, Irina found works by Sayda Afonina on the internet and was impressed with the highest skill and strength of the Russian artist's brush. So, it was a great joy for Irina to know, that Sayda also takes part in the exhibition «City and people» with her remarkable work — «People and puppets.»
Sayda Afonina is not only an outstanding master of painting, but also a charming woman, and energetic leader of the creative team of artists, which Irina Sergeeva also jointed.
Sayda Afonina organizes portrait session in the Gallary at Gostinnyi Dvor (Moscow) and the project «Moscow streets». The final exhibition of the project is scheduled for autumn 2012.
Sayda's official website Blog of Sayda Afonina
Page of Sayda VKONTAKTE
Irina's work sessions and open-air with Sayda Afonina see HERE
April 24 - May 06 2012
Irina Sergeyeva takes part in Exhibition: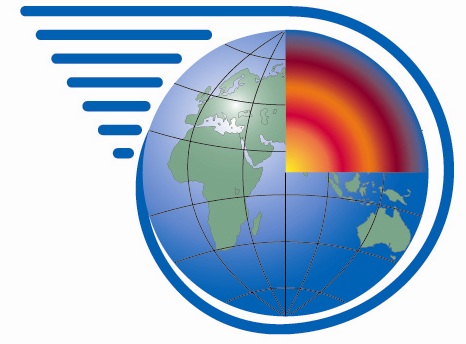 "ArtPreview", TheContest of modern art, and
The State Geological Museum n.a. V. Vernadskiy, Russian Academy of Science
present the Exhibition «Teh City and the people»
Painting
April 24 — May 06, 2012
The State Geological Museum n.a. V. Vernadskiy
11 Mokhovaya str. Building 11, 2nd floor, White Hall,
Moscow
Detailes: http://www.artpreview.ru/News/Item/140
April 2011
To develope her professional techniques, Irina Sergeyeva attends Work-shops of the artist Sergey Trofimenko.
Please see also new works in Newest
January 2012
The artist Irina Sergeyeva cooperates with Art -Gallery «Gagarinskiy» in Moscow. The Gallery presents 11 works of the artist.
To look and purchase please contact:
3, VAvilov str.,
Moscow, Russia
Tel: +7 (909) 644 45 00
15/05/2011
IV Respublican Art Exhibition SHARSHY takes place Central Exhibition HAll in Almaty, from 15 to 18 of MAy 2011.
Irina Sergeyeva participates in the Exhibition with 2 works:
Almaty-Jazz and AlienLoveSecrets
30/04/2011
Since april 2011 Irina Sergeyeva leaves and works in Moscow, Russia.
Cooperation with ARTFOGLIO Art GAllery. 11 works by Irina Sergeyeva are presented in the Gallery. For observe and purchase please contact:
г. Алматы, ул. Манаса/Джандосова, 34а/8а, Manas str., Almaty, Kazakhstan
Phone: +7 (727) 244 51 16
30/01/2011
Let's continue to walk in the Old City :)
New work - Morning in the Old City
MERRY CHRISTMAS and HAPPY NEW 2011 YEAR!
My dear friends! My greetings on Christmas and coming New Year!! I wish you prosperity, harmony, good health, and let all your dreams form bottom of your heart come true! Have a fairy and unforgettable holidays!
Meet my new painting — for you :)
Sincerely yours,
Irina Sergeyeva
The Foundation of the First President of the Republic of Kazakhstan and the creative accociation SHARSHI invite you to the opening of the third republican exhibitions of painting, graphics, sculpture and applied arts «The Art-Scene of Kazakhstan. The Prognisis for Tomorrow»
which will happen on November 11, 2010 at16. 30.
Address: 10, MAhatma Ghandi str (corner of Furmanov str.), the Building of the Foundation of the First President of the Republic of Kazakhstan
Two of my works will be presented at the Exhibition: Building the Church and AlienLoveSecrets
10/10/10. Photos from Exhibitions in GORKI Restaurant
My work «For the love of God» (Steve Vai) took part in the Exhibition «MUSIC AND THEATER» arranged in frames of International Competition ARTPREVIEW, участвовала
Photos from Exhibition
30/09/2010, Hall of Russain Academy of Arts.
Opening party of the Exhibition, where I participated with 5 of my works.
I've got an invitation to take part in Exhibition «Modern Art...» in the Hall of Russian Acadimy of Arts along with masters of art, and accepted it as a grat honor for me. I'm deeply greatful to the Exhibition organizators and personally to Ekaterina Gorokhova, the curator of the Exhibition
5 of my works will be presentad on the Exhibition.
Opening cereminy: — September 30, 18.00
Term: September, 30 — October 14, 2010
Place —Russian Academy of Arts,
19, 3rd Frunzenskaya str., Moscow (Metro «Frunzenskaya»)
Phone:+7(495)229 63 52
RAA Hall : http://www.aris-art.ru/hall/4/
I INVITE ALL MY FREINDS TO THE EXHIBITION!
Read PRESS-RELEASE :
13/09/2010. Anouncement of Exhibition in Restaurant
Exhibition «Music and Theater», restaurant «Gorki»,
Moscow 2010
http://www.artpreview.ru/Info/exgorki
Organizators: Competition ArtPreview, TV Cannel LIS TV, Restaurant «GORKI».
The Exhibition will take place from September, 20 till October, 20
Official Opening Ceremony — October, 1 (time will be adviced later)
Address: Restaurant GORKI, 3, 1st Tverskaya-Yamskaya str, Moscow
My workFOR THE LOVE OF GOD (Flamboyante Steve) will be presented at the Exhibition
September, 2010. ARTPREVIEW
ArtPreview is an international modern art competition.
The purpose of the Competition is to show and evaluate current directions of thought and creativity of artists from different geographic regions, with different social and creative motivations, to discover new names and to promote modern visual arts.
The ArtPreview Competition is open to all types of visual arts and comprises three nominations:
painting
photo / digital graph
video / animation
This summer ArtPreview.ru in collaboration with general information partner - channel LIS TV organizes preliminary exhibitions of selected artworks. Exhibitions will be conducted starting June 2010 in premium class Moscow restaurants, clubs and business centres.
Two of my works —Girl from Ipanema and Flamboyant Steve (For The Love Of God) are submitted for the Competition
August, 2010
Extremal summer 2010.
The summer weather in Moscow became a surprise which nobody could expect. First it was just hot. Then it became too hot. But when pother fully covered the huge city, and literallty there was nothing to breath, there was no way out but to escape to countryside. Trips to VALDAY and VOLGO lakes not only helped to safe health, but enspired to creat in open-air .
July, 2010
I'm in Moscow, and I will stay and work here till Autumn
June, 2010
Clinic at the Almaty studio of awesome artist Alexey Utkin
Alexey Utkin is an extraordinary artist who has a stunning feel of colour, striking unique technics and his very own creative vision. His mesmerising city scapes and lively portraits are moving and exciting.
Maestro was so kind to provide me a personal clinic dedicated to still life in theimpressionist manner.
I am immensly grateful to Alexey Utkin for his invaluable lesson and the extreme generosity!
April, 2010
A portrait of Victor Khomenkov, well-known jazz piano-player, is ready.
For MUZTORG project.
Idea and Property of the Project — Mr. Kirill Dolgushin.
Painting on fireplace in private house at Gornyi Sadovod country is finished.
February, 2010
Couple of nudes, based on Yin-Yan.
Second portrait for MUZTORG-KAZAKHSTAN is started
January, 2010
New progect for «MUZTORG KAZAKHSTAN»
Персональная выставка Ирины Сергеевой.
Вернисаж — 20 ноября 2009 в 18.30
На вернисаже играют
JAZZ — Джаз-Бэнд под управлением Тагира Зарипова www.jazz.kz
Другие ноты — Группа «ГУАРОВА КАМЕДЬ»
http://vkontakte.ru/club3419028
Информационные спонсоры: Единый информационный портал о личных финансах www.prodengi.kz
Сайт о детях www.detki.kz
Адрес: Центральный Выставочный Зал, ул. Желтоксан, 137, (ул. Жамбыла)
Видео: http://www.youtube.com/watch?v=PpFiyO_9e0Q